Our approach to community management is to provide substantial and comprehensive management support to Board leadership in order for the Board to accomplish its objectives.
We assist Association Boards in two ways:
- We provide professional analysis and advice on community challenges and issues;
- We efficiently execute the Board's action plans.
We assist Boards to successfully govern their communities by:
- Proposing clear detailed budgets and capital reserve plans;
- Establishing responsive maintenance;
- Recommending and implementing enforceable rules;
​- Installing accounting controls that improve the integrity and quality of financial reporting;
- Hiring and supervising on-site personnel (superintendent, porter, etc.);
​- Vendor bidding, contract enforcement and creation of bid specifications and permitting;
- Securing reputable, licensed and insured vendors;
- Preparing meeting agendas and participating in official meetings of the Board of Directors;
- Creating detailed monthly, quarterly and yearly reports that include income and expense, cash flows, delinquent accounts, insurance, etc.
We have over 30 years of experience in providing high-quality real estate and property management services to Connecticut community associations. Each year we have built value-added benefits for community associations that we serve. We have accomplished this by listening to our client communities and investing in the tools and resources that help make a difference. We believe our staff and management services can provide a number of value-added benefits to your community. The Bridgewater approach consists of: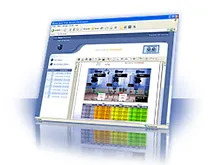 Community Web Portal
We can provide each client with a community web portal as part of our management services. The community web portal provides all homeowners with the ability to login and directly access, in real time, their account balance history, rules infraction history and status of work orders. It also provides many features and tools that can help Boards to more conveniently meet their responsibilities and homeowners to be better informed.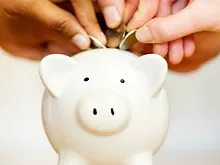 Cost-savings Opportunities​
Communities are being challenged by the unprecedented financial conditions of this economic downturn. We offer extensive experience and resources to help Boards take prudent action to help control costs. We leverage our size, experience and extensive vendor relationships to contain and, in many cases, reduce your association's expenses. We have had success in reducing insurance premiums and minimizing losses. We have guided communities in generating income from sources other than common charges.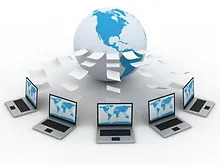 Effective Management Information Systems​
We deliver a strong "tool box" of management information systems to help Boards manage their community. Our accounting system provides monthly financial reports that are easy to understand, comprehensive and concise. Our collection procedures prompt payment before legal action is necessary and the homeowner incurs any costs. Our service request reporting system allows you to track work in your community by the type of work, unit and period of time. Our attention to detail runs the gamut from people, pets, and parking to cash-flow management, investment strategies and long-term capital plans.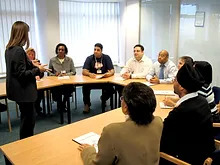 Board Training​​
We offer free Board training annually to all client Board members. Topics for this year include: How to better understand and monitor financial statements; Strategies to best navigate your community through an economic downturn; How to best utilize your community web portal as beneficial tool for your Board and community.
We have continually invested in technology and products so that we can offer the best management services available to common interest communities. We feel our organizational depth, versatility and experience set us apart form other management organizations. Our references have been, and continue to be, our greatest marketing resource.